Columbus Forcella Originale
With the CEL and GINA visible on the old fork sticker the second mystery has been revealed. First we know the frame and fork are original. Secondly, the fork sticker has been decoded.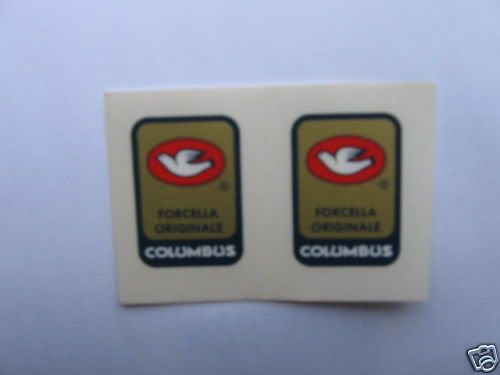 Will the 27.0 seat post reveal anything about the tubing used in this bike?
Sheldon Brown
had documented Serotta's to take a 27.2 post, but he only had bikes going back to 1994. This bike is 1986ish. Weird...
According to Dave Moulton it is time for me to check the bottom bracket shell.
Dave Moulton
06-02-07, 07:15 AM
Columbus SLX and SPX came out on the mid 1980s, I can't remember the exact year. It had six raised spiral reinforcements inside the tubes at the butted end of the main tubes. In other words about 4 or 5 inches each end of the top and down tubes and the bottom end only on the seat tube. The chainstays also had the internal spirals at the end nearest the bottom bracket.If you look inside the BB you can see the raised spirals, or you can feel them with your finger. TSX came out a year or two later. The "T" stands for Total and the spirals ran the full length inside the top and down tubes; the seat tube and chainstays remained the same.Prior to the mid 1980s Columbus always had the spiral reinforcements inside the front fork steerer on their SL and SP tubesets. This confuses some people because they look inside the steering tube, see the spirals at the bottom end and assume they have SLX.