Friday, April 27, 2007
Highest Priced Fixed Gear on Ebay Ever!
The Bianchi Caveman has risen to the top. Take that evolutionary ladder.
Posted by

Eric Brandt
at 4:38 PM
No comments:


Tuesday, April 03, 2007
This time it is personal.
If you notice the flow of bikes out of the shop slowing, it is due to this beauty. All double butted and no where to ride, this steel steed is the base of my 700er All Mountain Air Single Speed(AMASS). Well it is off to the world of 29 inches. I send you a postcard when I get there. For now, just enjoy the pictures.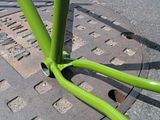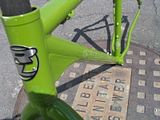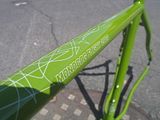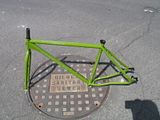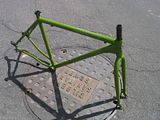 Posted by

Eric Brandt
at 2:02 PM
No comments: