The year was 1984, the site was the Los Angeles Olympics and the rider was Nelson Vails. That was inspiration for a 14 year old who already loved bikes. I wanted to do what I saw. The speed, the brute force, the strategy and the banking all together equaled pure adrealine and excitement.
Here we are in 2008 and I got my chance. I ventured to the
steepest, bumpiest track in the US
. I spent two hours riding the banking and having a great time thanks to the Alpenrose Velodrome staff that
welcome to riders new to the track
.
Turn 4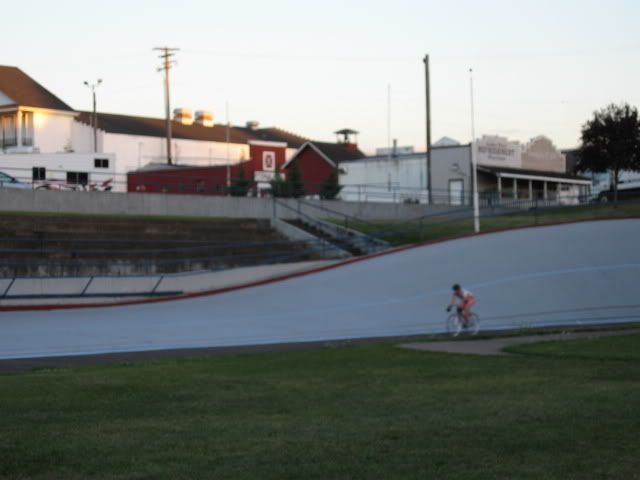 Standing on apron looking to Turn 1 and the 42 degree banking (steepest in the US).
Looking at the banking from a distance.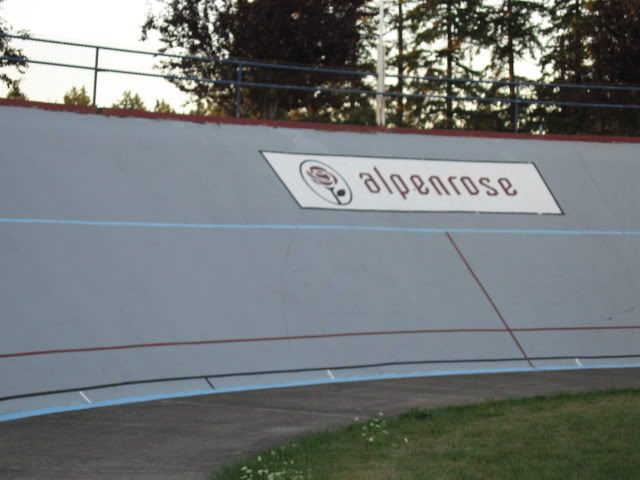 Blurry from sprinting looking to Turn 3.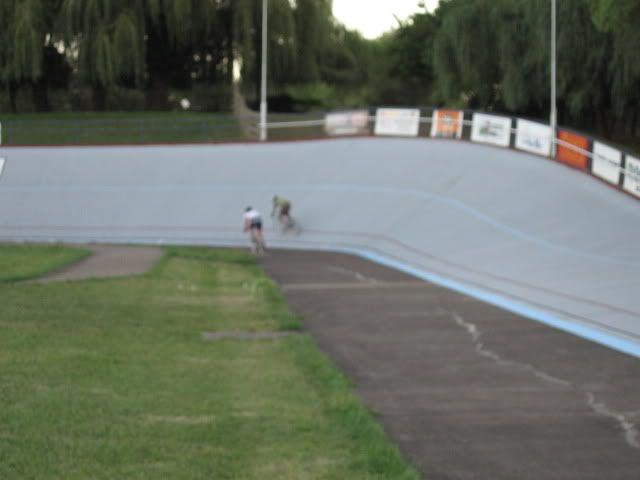 Not even the straight aways are flat.