Red Ghost Bianchi
Well this bike is a last of sorts. Spring has sprung and weather is too good to not be riding, so I'm backing off bike building volume to a trickle. This beauty just snook out of the shop. The original decals had deteriorated so I removed them to reveal a beautiful feature of UV radiation and the Ghost Bianchi was born. This giant bike(63cmX57cm) is a bit of an enigma, imagined in the minds of Italian grandparents, born from Japanese craftsmen, and raised in the United States. I took the bike to a new place and I hope Edoardo would be proud.
Spade cutouts on headtube lugs and seat lugs

Ishiwata double butted tubes, stays and forks. domo ari gato!

Piaggio decals, this noted on the top tube as a 'Special' edition ride

Pantographed flat crown Bianchi fork

New Performance GT tires and commuter friendly tubes

Sakae Post, Bar and Crank with 42T ring

Araya rims with SUZUE 36H hubs

Italian Hertitage with true Japanese build

Shimano front brake with trackie style bar wrap

Don't miss the signature Bianchi dropouts and Bianchi detailed headset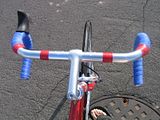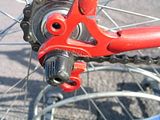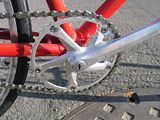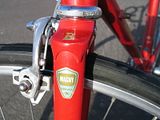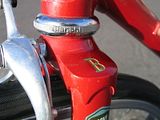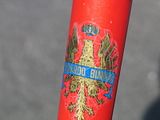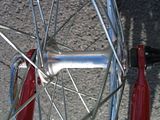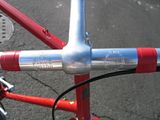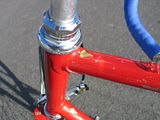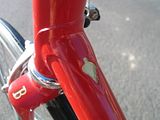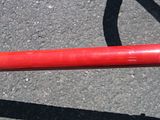 Can you see it? It is there. Or is it?