Making Lemonade
This Fuji has found a new life as a road warrior, fly well my 2 wheeled friend.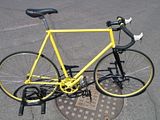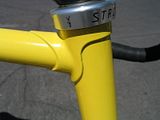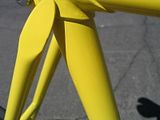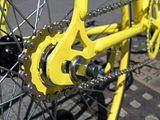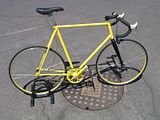 4130 Chromoly Double Butted Lugged Frame with new Wet Yellow Powdercoat
Will accept front and rear brakes and single waterbottle, no other braze ons, super clean look
Aggressive Straight Blade Track style fork with no spacers for low track bar position
Track wheelset Flip Flop rear Track hub with track lockring and track nuts
Don't email Eric to buy it, it is gone.
Get to work and build a bike to enjoy before it gets too hot.